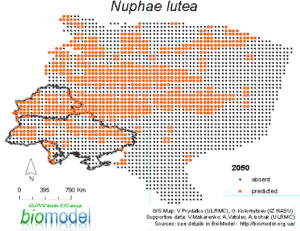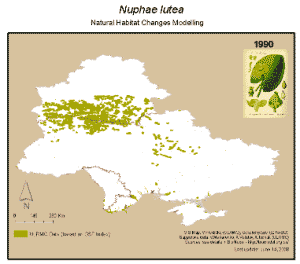 BioModel team reconstructed changes of natural habitats of Yellow Water-lily (Nuphar lutea) in GLOBIO Ukraine Region and outskirts with usage of historical, archived publcations and with GIS- and RS data. Results proved that reconstraction for some years can be based on new GSF Index (Prydatko, Kolomytsev, Kanivets – in publishing) and RS- and 1:500.000 digital map sorces – picture. GLM demonstrated probable increasing of the areal in forest natural zone. Main causes of change include 'land use' and 'climate'. Detailed story: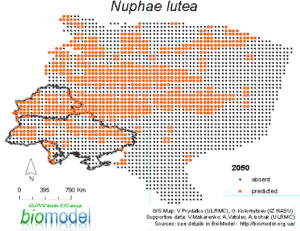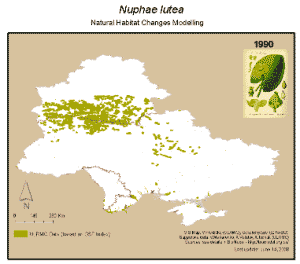 Текст страницы в разработке.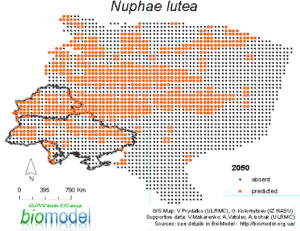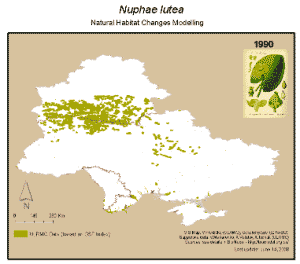 Текст сторінки в розробці.