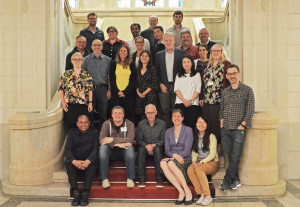 Представник BioModel взяв участь в зустрічі експертів Міжурядової групиrepresentative participated IPBES Scenarios and Models (Deliverable 3c) expert meeting "The Way Forward for Scenario Development for IPBES".
The main outcomes were:
– An analysis of overlaps and critical gaps within Auckland preliminary visions ensuring cross-sectoral and cross-scale relevance
– Detailed work plan for the path forward for scenario development for IPBES, including stakeholder engagement and modelers working groups.
– Set of first drafts of storylines based on the refined positive visions usable in iterative cycles of stakeholder consultation, modelling and analysis, and narrative development of the Nature Futures.
Expert group will continue work for Modelling and Scenario Development through 2018 until mid 2019.