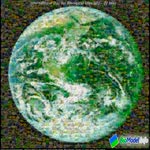 Global Biodiversity means total variability of life forms forms of planet Earth. It includes about 1,7 million known species, and that is thought to be serious underestimate of the total number of it. The United Nations proclaimed May 22 The International Day for Biological Diversity (IDB) to increase understanding and awareness of biodiversity issues. This year, IDB is part of the International Year of Biodiversity.
When first created by the Second Committee of the UN General Assembly in late 1993, 29 December (the date of entry into force of the Convention of Biological Diversity), was designated The International Day for Biological Diversity – see more details with CBD.
***
The BioModel team states that Biological Diversity assessment for further cost-effective conservation measures implementation gives more chances to the global society, it may help with appropriate future projections obtaining. In order to assess current and potential biodiversity state BioModel team advance usage of GloBio3 and national modelling approaches.
See original versions of the biodiversity 2010 mosaic and biodiversity 2009 mosaic by BioModel.